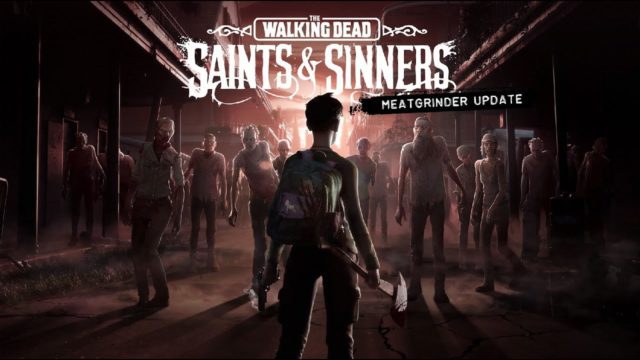 Si vous êtes possesseurs du jeu The Walking Dead: Saints & Sinners sur PlayStation 4 ou PC, vous avez sans doute remarqué que le jeu s'est mis à jour.
Cette mise à jour a été baptisée « The Meatgrinder » que l'on traduit par « Le Hachoir à viande ». Un nom explicite pour un nouveau mode qui a été ajouté au jeu.
Il s'agit d'un mode Horde dans lequel vous devez résister à des vagues d'ennemis mort-vivants tout en essayant de réaliser le meilleur score. L'ensemble des armes du jeu y est débloqué. Dans la vidéo publiée ci-dessous, vous pouvez voir un aperçu de ce nouveau mode. Pour ceux qui découvrent le jeu avec cet article, vous pouvez toujours consulter notre test de The Walking Dead: Saints & Sinners.